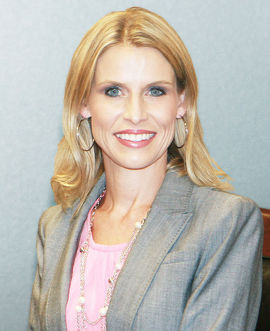 DANA DAVIS PAUL
PROFESSIONAL EXPERIENCE AND EDUCATIONAL BACKGROUND:
Ms. Paul concentrates her practice in commercial real estate and project development, oil and gas, finance and banking, and general business and corporate transactions.
Ms. Paul's real estate and project development experience extends to the acquisition, disposition, leasing, construction, financing, development, operation and management of retail properties, office buildings and medical complexes, commercial developments, mixed-use and residential projects, condominiums, industrial developments, warehousing facilities and energy projects. She serves as counsel to retailers, financial institutions, energy companies, real estate developers, brokers, investors, landlords and tenants, contractors, property managers, telecommunication companies, real estate investment trusts and various other individuals and business entities with respect to the structure, negotiation and documentation of leases, stock transactions, asset and real estate purchase and sale agreements, construction contracts, and financing and credit documentation, as well as conducting due diligence reviews of all aspects of real estate transactions, such as title reports, insurance and surveys, and addressing issues related to permitting and land use, zoning and other regulations affecting the intended use of real estate.
Ms. Paul's oil and gas experience includes representing developers, lenders, sellers, buyers, mineral owners, surface owners and royalty owners in a variety of mineral transactions. She is adept at drafting and negotiating oil and gas contracts, including oil and gas leases, assignments of leases, operating agreements, pipeline and facilities easements, mineral deeds, affidavits related to production, and other instruments related to the purchase, sale, financing and operation of oil and gas assets.
Ms. Paul's substantial experience in finance and banking extends to advising lenders, borrowers, agents, trustees, issuers and underwriters on all types of complex lending transactions, including asset-based, equity-based and mezzanine-type loans, addressing tax, liability, security and intercreditor issues on behalf of lenders and borrowers. She regularly represents state and national lending institutions and companies as Arkansas and Texas local counsel in matters related to commercial financing transactions, including complex multi-state senior and subordinated debt financings and syndicated loans.
Ms. Paul also has extensive experience in a myriad of business matters including entity organizational and governance matters and general contract assistance.
An Arkansas native, Ms. Paul attended Arkansas State University in Jonesboro on a complete academic scholarship. She received her Bachelor of Arts in English, with a minor in Mathematics, in 1998, graduating Magna Cum Laude, from the Honors Program, as the recipient of the Distinguished Service Award for excellence in leadership, academics and service.
She is a 2001 honor graduate of the University of Texas School of Law in Austin, Texas, where she obtained her Doctor of Jurisprudence with Honors, received the Dean's Achievement Award in Consumer Protection Law, was a member of the Texas International Law Journal, and studied for a semester at the Queen Mary University in London, England, through the student exchange program.
Ms. Paul commenced her legal career in Houston in the real estate and finance group of one of the largest law firms in the nation. She gained extensive training and quickly became an invaluable asset in providing legal assistance with complex business and finance transactions.
Since 2006, Ms. Paul has practiced law in Arkansas. She has successfully expanded her client base since relocating as a result of her commitment to consistently providing the highest quality in legal services to her clients. Her attention to detail, coupled with the personal attention she provides to each and every one of her clients, is just a part of what separates her in this field. Ms. Paul views the relationship she has with her clients as a partnership and, as a result, goes to great lengths to truly understand her clients' business objectives and be responsive to their requests for assistance.
ACTIVITIES, COMMUNITY INVOLVEMENT AND AWARDS:
In 2002, Ms. Paul was recognized by the Pro Bono College of the State Bar of Texas for her dedication and commitment to assisting low-income persons with first-time housing purchases.
Ms. Paul currently serves on the Northwest Arkansas Emerging Leaders' Community Enrichment Committee and is a member of the Network of Executive Women's Northwest Arkansas Chapter. Ms. Paul is also a member of the National Association of Professional Women. Ms. Paul has previously served on the Northwest Arkansas Children's Shelter Starlight Gala Committee and the Texas Children's Hospital's What's Up Doc Committee, and been an active volunteer for the Young Friends of DePelchin Children's Center and the Ronald McDonald House at Texas Children's Hospital.
Ms. Paul has been a featured speaker at continuing legal education classes on the topics of commercial lending and title and survey review.
She is a 2013 graduate of Leadership Benton County and is a member of the University of Texas Law Alumni Association, the American Bar Association, the Arkansas Bar Association and the State Bar of Texas and its Real Estate, Probate and Trust Law Section.
In 2013, Ms. Paul was recognized in the Forty Under 40 list by the Northwest Arkansas Business Journal.
Ms. Paul maintains her Texas license and regularly provides legal counsel opinions to national lending institutions and companies in commercial lending transactions.
In 2016-2017, Ms. Paul was recognized by the Pro Bono College of the State Bar of Texas for her dedication and commitment to assisting non-profit start-up corporations with legal services.
In 2017, Ms. Paul was appointed to the school board of Life Way Christian School, a private school located in Centerton, Arkansas, with over 500 students from K-12th grades.
In 2017-2018, Ms. Paul was recognized by the Pro Bono College of the State Bar of Texas for her dedication and commitment to providing legal services to assist non-profit corporations with operational issues and corporate diligence.
Paul Law Firm is a proud member of both the Rogers-Lowell Area Chamber of Commerce and the Bentonville/Bella Vista Chamber of Commerce.